PRE / POST MATRIMONIAL SCAN
"Marriages are made in heaven but are challenged here"

And important Integral part of our lives, Marriage, to a right match makes life happy.
However, in modern times, the Institution of Marriage is eroding due to fraudulent partners .It is time that we stop blaming the destiny for any untoward incidence in Marriage.

Our Pre / Post Matrimonial scan saves you from such mishaps of life . It's very important to investigate individuals before marriage regarding their character, financial status, family background criminal record and professional setup.

Our pre/post Matrimonial Scan undertakes extensive detailed credential check of people.
The information gathered is full proof and gives you the power to access the situation.
We give you the valuable investigative data on individual to take better decision on vital area of life.

So, now enjoy the power given to you by our pre / post Matrimonial Scan , and call us anytime for your Secured future and successful marriage .
These services are confidential and accessible to you 24/7.
Pre matrimonial detectives in Mumbai, India
Marriage is an important phase of life but in today's environment there is no guarantee for successful married life. When you are planning to tie knot with your partner you need to understand that it is very crucial to know each and everything about him/her. So Cosmopolitan Detective focuses on dealing with each case with the utmost professionalism and complete confidentiality for the client. Our aim is to help you can find facts to any doubts that are giving you sleepless nights or making you feel insecure about your future. Anything pertaining to Pre matrimonial detectives in Mumbai check is good if the client got it checked thoroughly from Investigation Company By revealing the correct information's of the subject family. it is check as general enquiry about the prospectus groom or bride which cover character Enquiry, their social as well as financial enquiry. The reputations of the family aslo, their habits, educational history, past broken or unbroken marriage etc. No doubt the marriage is pure gamble and if the client does not opt of these checks, they cannot get the correct pictures of the other party. We can conduct a complete background check on any individual and verify their family and professional details. Discretion of our clients' Details are of paramount importance to us. We ensure that nobody finds out the details of the individual or organization that has hired our services. We specialize in pre-post matrimonial, personal and corporate investigation services. So get best Pre matrimonial detectives in Mumbai, India services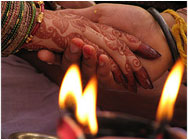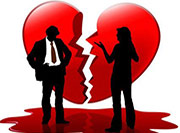 Download Forms
WE ARE MEMBERS OF